Trade in and get 30% of RRP on an Apeks OCEA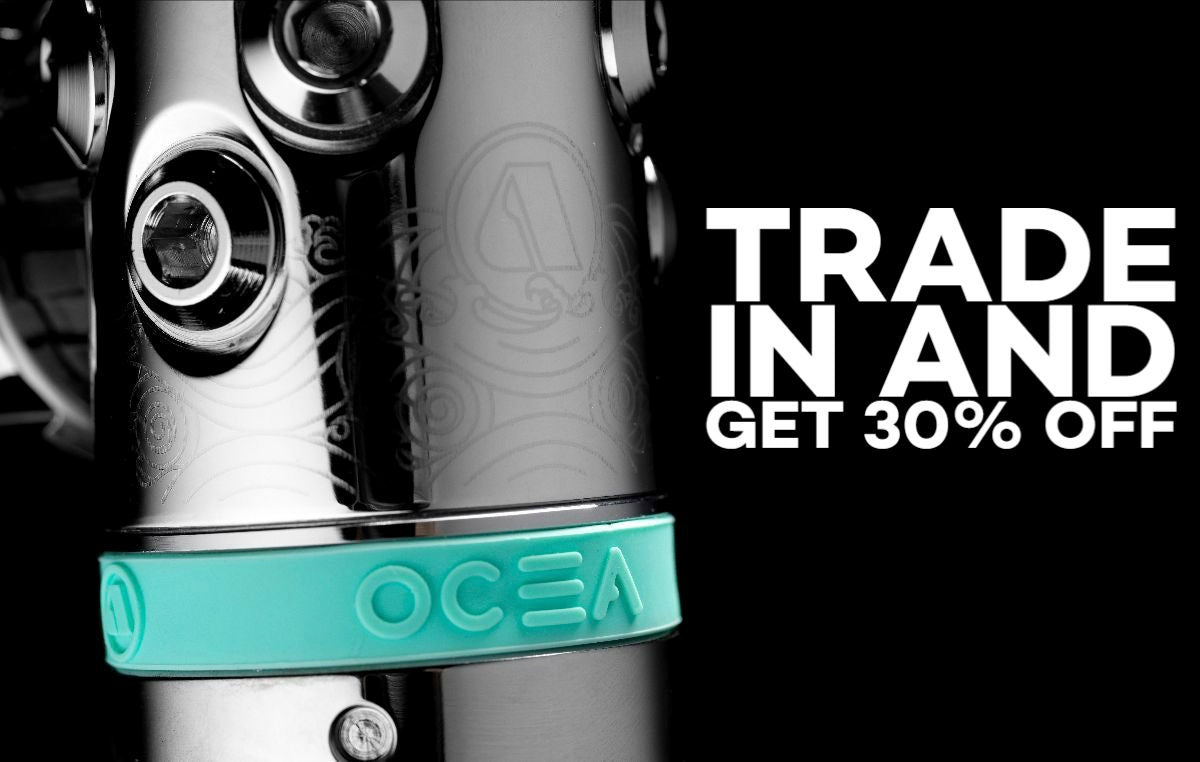 Great Trade in offer until end of December 2023.  You can trade in any brand of regulator to a like-for-like equivalent Ocea regulator for 30% off RRP 
Why is the trade-in against the Ocea?  well this regulator has its own environmental credentials so great for a trade in.  The regulator you trade in will be recycled and disposed in accordance with Apeks own environmental policy. 

Ocea's unique features:
Black 2nd stage parts made from recycled PCR
Coloured parts bio-based renewable resources
Lead-free Eco brass 1st stage
Trivalent Chrome plating
Reduced environmental impact at our world-class manufacturing location. 
Future-proofed performance and maintenance 
For more information on the Ocea have a look at our Product Page
There are some Terms and Conditions
The trade in is for any brand of regulator to the Ocea only :-
1st, 2nd stage and octopus variants - against an Ocea Stage 3 set

1st and 2nd Stage - against Ocea 1st and Second Stage

Individual regulator 1st and 2nd stages are not valid for trade in
What do I need to do?
Bring your regulator set in have a chat and we do all the rest.
Not sure if this offer is for you and want to find out more about the OCEA then have a look at our product page here
---