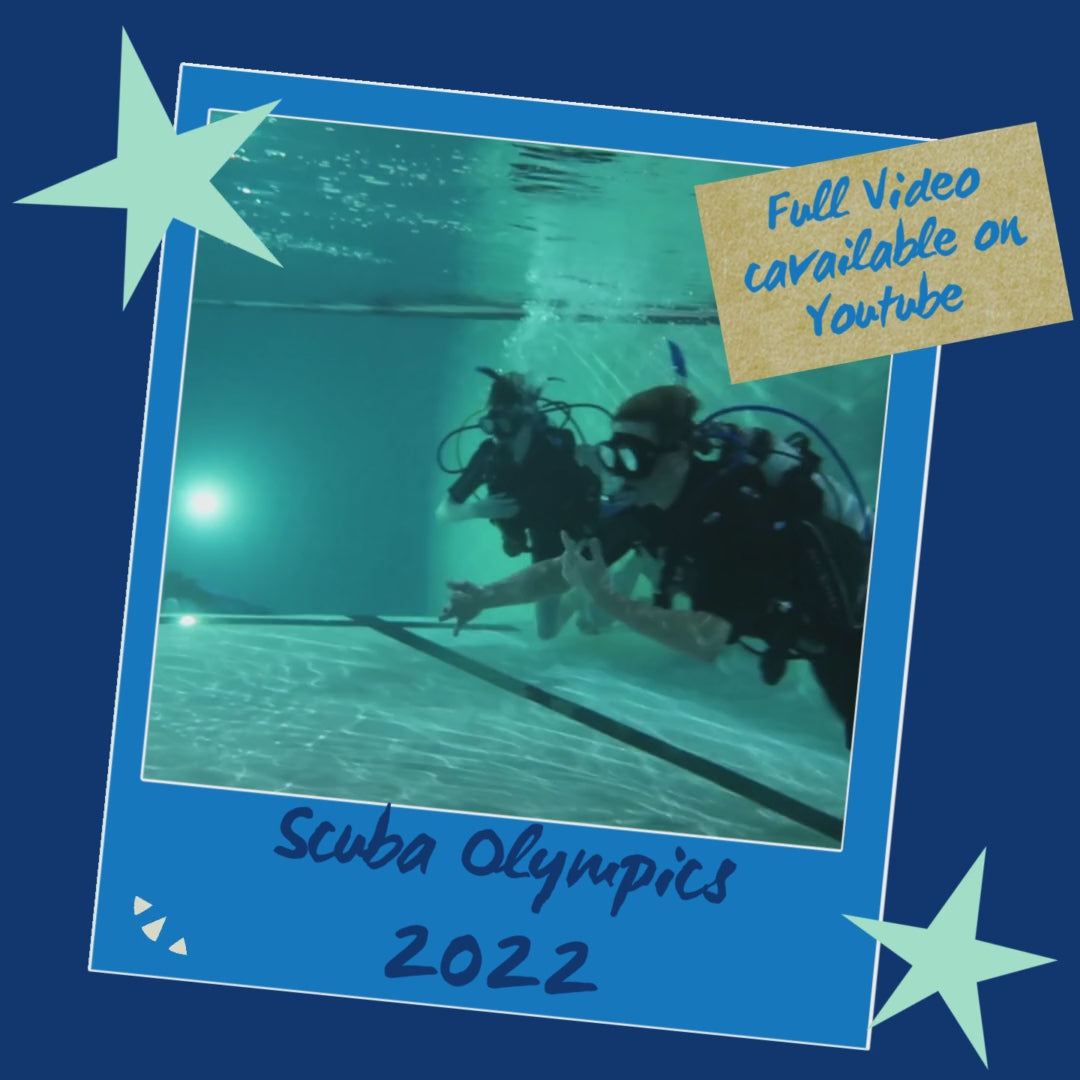 Rutland's oldest and largest Dive club
True Customer focussed setup
No Training Pressures
​All the excuses you need to get wet
Dive Rutland Dive Club
At Dive Rutland we are not just a dive training centre, our aim is to not only train divers but also to provide a friendly all inclusive environment to allow you to continue diving regardless to the type of diver you are. Our club is very active and is filled with members from all walks of life and all age groups, we regularly dive together and all agencies are welcome.Here at Dive Rutland our job is to facilitate your diving!
The Aim of our Dive Club
The aim of our dive club is to provide an environment where every certified diver can join and benefit from the club approach to diving, with organised trips, social events and friends to go diving with. After all the infrastructure is in place why not use it.
​
The club is "Not for Profit" anything it raises goes back into the club. This goes towards diesel for club trips, reduced rates on trips and other items. Every year our club has gone from strength to strength.

​Club members have access to our regular pool sessions which are great for trying out new gear, getting wet before a holiday or to simply take some time to chill out! With club Diving Sundays take place at least once a month and in late Spring, Summer and Autumn there is mid week diving too.
The primary aim is to have FUN

The pictures on this page are from some of our 2022 trips and events - it gives you a flavour of what you might do or see.
Club Barbecue - July 2022
Membership Benefits
Receive our Club Newsletter - giving you an update on what is going on, what has changed and what is planned

Access to the Dive Rutland Club Facebook page

FREE Monthly Scuba Diver Magazine, subject to availability. These must be collected from the shop

​Regular Dive Trips and Events (Club member pricing)

Advance notification of all dive trips, via email, newsletters, Twitter and Facebook

Discounted Travel Insurance with Divemaster when arranged through the link on our website

Join us for a pleasure dive on any scheduled training weekend at an inland water site (e.g Stoney cove, Capernwray etc.) - no equipment provided - can be hired.

5 million insurance cover on all club activities

​Air Fills - own cylinders and for personal use only (excludes Nitrox)

​FREE use of the scheduled pool sessions for skills practise (booking required) - NO Equipment Provided

​First call on Used Equipment (Ex-School)
Silver Membership
 Gold Club Membership*
Servicing of Dive Equipment
5% Discount
10% Discount

Equipment Hire - Booking Required

40% Discount
50% Discount

Continued Education Courses

(Excludes courses not run by Dive Rutland)

5% Discount
10% Discount
Equipment Purchasing

Various Equipment bundles available at a higher discount structure on completion of various training courses for a limited time frame

10% Discount




(Off Recommended Retail Price of purchases from Dive Rutland shop - excludes already discounted items / Suunto Dive computers / Santi Drysuits)
* Gold Membership is a legacy membership and is no longer available but benefits are available to those legacy club members
Plymouth Club Dive - April 2022


What Agency's qualifications are allowed to join?
The Dive Rutland Diving Club has been setup to provide a safe, fun and social environment to allow all qualified divers from any agency to participate and have fun with us, so as long as you are a qualified diver EVERYONE is welcome
Capernwray Club Dive - July 2022


How Do I join your amazing Dive Club?
Joining our club is ever so easy.. Pay your subscription Fees.
Scapa Flow - August 2022


Club Terms and Conditions
We ask that all club members read the Terms and Conditions and as part of membership it is assumed that you agree with them.
It is expected that all divers, dive within the limits of their qualifications and experience.
No Solo diving to be undertaken on any Club organised event
Members should maintain an appropriate level of fitness and avoid being under the influence of alcohol or drugs when diving with the club.
All Club members are to complete the Continued Education documentation yearly, which will then be placed on their file and to provide an updated continued education form IF any changes to club members health occurs since the last one completed.
It is each individual club member's responsibility to ensure ALL personal diving equipment is fit for purpose and serviced according to current UK legislation.
All members accept that their own participation in any event organised by Dive Rutland or club member is at their own risk.
Club members are welcome to join the planned training dates for students. All equipment will be prioritised to students prior to club members. On the few occasions where equipment will be in short supply then club members will be informed to allow you to attend site a little later in the day.
Club members should 'book' themselves in for pool sessions particularly if equipment is required to ensure that all equipment requirements are met. Priority for equipment is given to students.
Where equipment has been prioritised to students, club members will be informed. If only one cylinder is allocated (due to limited equipment available) then club members will be responsible to arrange for filling (second / third dives) at the local dive site at their cost.
All club members are responsible to report to the lead Dive Rutland staff member when on site and to ensure that all paperwork has been completed, including but not limited to the Daily Dive Log sheets.
​All dives are to be planned in your buddy pairs. Dive Rutland staff are available for consulting as long as it does not interfere with their training.
All dive plans are to be briefed to the surface support, this is for your safety!
You MUST check IN and OUT of the water with surface support - this includes your air, dive time and your max depth​ - with the ACTUAL correct information
All club trips are priced to run cost neutral, there maybe times after a trip where additional monies are requested or refunded i.e. Euro rate raises beyond trip priced at rate.
If you require your equipment to be brought to site then transportation will be charged at a nominal rate on all club trips (excludes Stoney Cove Training days).
Dive insurance is the individual member's responsibility on all Dive Club events.
Places on trips will be on a first come, first served basis and will be offered to club members first prior to places being released to non-club members.
Individual club events may be subject to a minimum age and / or other restrictions. Please refer to the relevant event for any further information.
Complete an Equipment Hire Request to pre-book equipment you require for any club trip, equipment is allocated on a first come, first served basis
Arrange to pack and check the equipment prior to it being loaded on the van. NB. the van might not be running for a club trip as it might be assigned to other activities.
Dive Rutland reserves the right to vary the benefits associated with club membership. Typically these will be reviewed during December each year with all changes being communicated via email and Newsletter. Where benefits are reduced part way through a membership year, those benefits will still be available to members on the same basis as when their membership year began. It is the responsibility of the club member to ensure that their full benefits are received.
Membership will run for a full calendar year from the date of joining. It is the responsibility of the member to pay membership subscription by the due date. Failure to do so will result in cancellation of membership and the loss of membership benefits.
Club members who joined prior to December 2017 and are paying monthly, the failure to pay monthly subscription will result in cancellation of membership. Re-joining will result in paying a yearly membership.
The discounts are available on normal equipment rental prices on equipment that is for the use of the member. The Rental of this equipment is covered by separate Terms and Conditions but persons using the school equipment for any diving purposes shall be responsible for the said equipment from the time of issue and any loss or damage will be charged for at replacement cost
The discounts on purchased items from the Dive Rutland shop are available on equipment that is for the use of the club member only. Exceptions are where a club member is under 18 and items are purchased by the parent for that person.
Discount will not be applied to ALL products, club members on requesting a price or purchasing products will be informed if discount will not be applied.
Free Air Fills are for club member cylinders only.
Training Discounts are available for training purchased by club member for their own individual training and on training delivered by Dive Rutland. Exceptions are where an under 18 is a club member and items are purchased by the parent for that person
As at January 2022
---
---
COME DIVING
Red Sea Safari
Our team of highly experienced instructors will be on hand to guide you through every step of the way, and to make sure you have a safe and enjoyable diving experience.
Dive Trips
Don't take our word for it
★★★★★

I cannot rate Dive Rutland high enough. Tracey, Bridget and all the team have shown me unending patience and understanding and I have got my open water certification. Thank you to you all for sharing your knowledge and tips. Can't wait to start my next course.
★★★★★

We are lucky to have a top notch Dive school on our doorstep in the form of Dive Rutland, My thanks to Bridget my instructor for her endless enthusiasm both in the theory and the practical applications of diving. Then to Tracey again for your skill and excellent support and for putting together a great community of divers who have helped and supported us.
★★★★★

Friendly, professional and committed to ensuring you get the best diving training and diving experiences, whilst upholding the highest of standards. Tracey and her team offer everything you need from newbie to experienced diver. Highly recommended.
★★★★★

Add customer reviews and testimonials to showcase your store's happy customers.
★★★★★

Add customer reviews and testimonials to showcase your store's happy customers.
★★★★★

Add customer reviews and testimonials to showcase your store's happy customers.