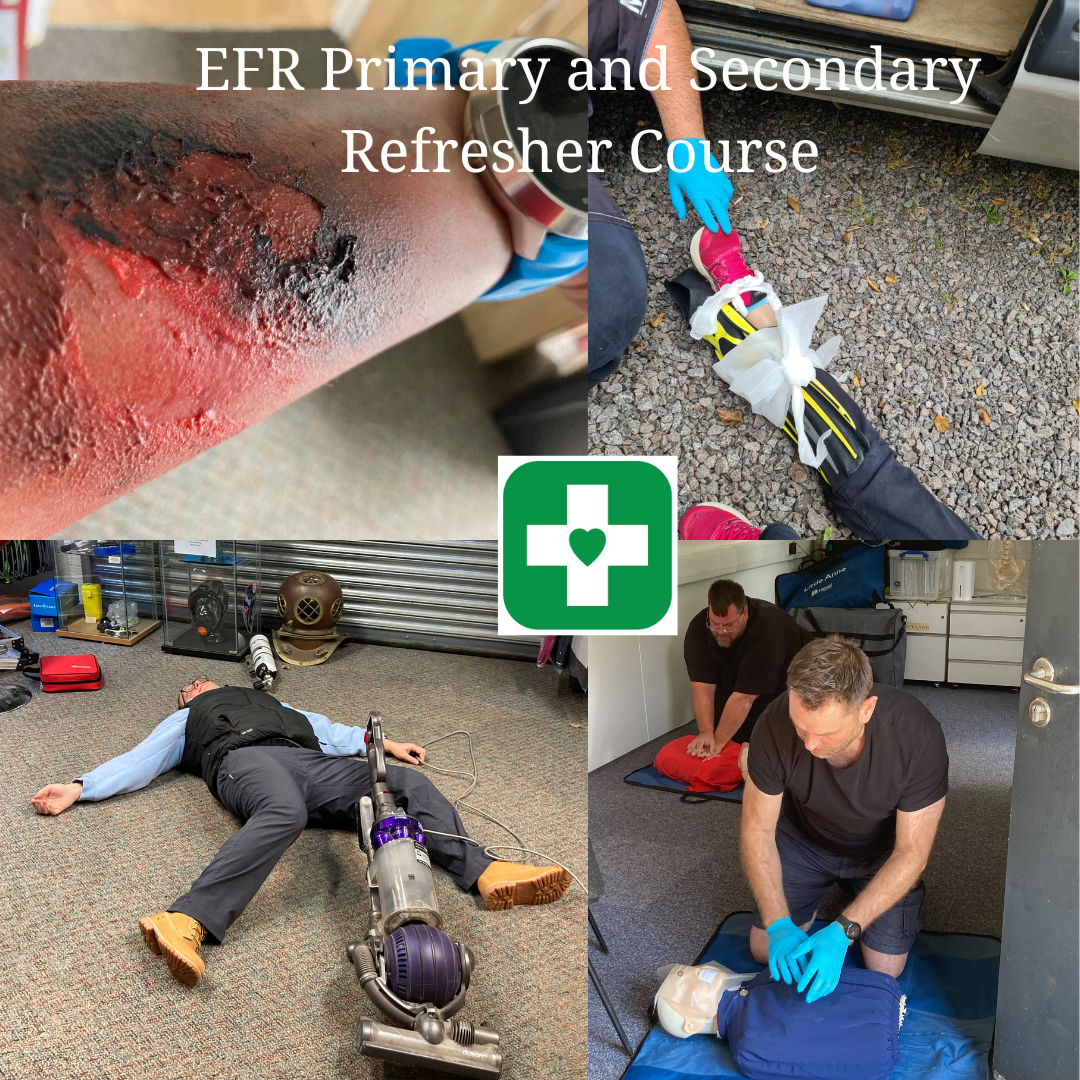 EFR Primary and Secondary Care (CPR & First Aid) Refresher Course
Over TWO years since the last time you completed your EFR Primary and Secondary course or even the refresh course, then this is for you.
The Emergency First Aid At Work (EFAW) covers
Remember those skills you were taught?  The Primary Care (CPR) and Secondary Care (First Aid) course taught you how to respond to life-threatening emergencies (Primary Care) and The secondary Care (First Aid) covered injuries or illnesses that are not immediately life-threatening.

Could you apply those skills confidently and with ease?... would you be apprehensive about doing so? 

Remember It's all in the name – to refresh your skills. As with other skills that we learn in life, if we're not using them on a regular basis we go "rusty". It's perfectly normal to forget some details, or the order of sequences when you're not in the habit of practicing them frequently. The scene of an accident isn't really the place you want to be when you realise you can't quite remember what you learned in your training.

Confidence – when you finished your EFR training you probably felt quite confident in your abilities. As time passed, chances are your confidence has faded a bit. If that's the case it's time for a refresh. Being confident in your abilities both as a caregiver and as someone who can take control will make you more valuable in an emergency. With confidence comes the ability to stop, breathe, think clearly and act accordingly. Remember that the cornerstone of EFR training is creating the confidence to care.

Staying up to date – techniques and technologies change which means EFR materials are constantly being reviewed and updated to ensure that EFR training is at the forefront of developments. When you take your refresher course you'll learn what has been implemented since your initial training or your last refresher.

It is Fun – the EFR Refresher course deals with serious issues but it can also be a lot of fun and the second time around is always easier! Did you take your initial program with a group of friends or family? Why not get everyone together again for the refresher?

Life saving – The difference between being able to give immediate care and delaying giving care because you are unsure of what to do could mean the difference between a temporary or long term disability and by acting fast and by having the confidence to care you could save a life.
Whatever your reasons are, it could make all the difference
Crossing over from another training agency – if you already have a CPR or First Aid certificate from another training agency you're also eligible to attend the Emergency First Response Refresher course. With all of our EFR refreshers Automated External Defibrillator (AED) training is included as standard.
Is there an assessment to pass the Primary and Secondary Care Course?
Two multiple-choice question papers, with all of the skills covered in a practical, fun and enjoyable manner.
Course Accreditation
On successful completion of the course an Emergency First Response Primary/Secondary Care with AED, an EFR Primary and Secondary certification card valid for two years is issued
---
---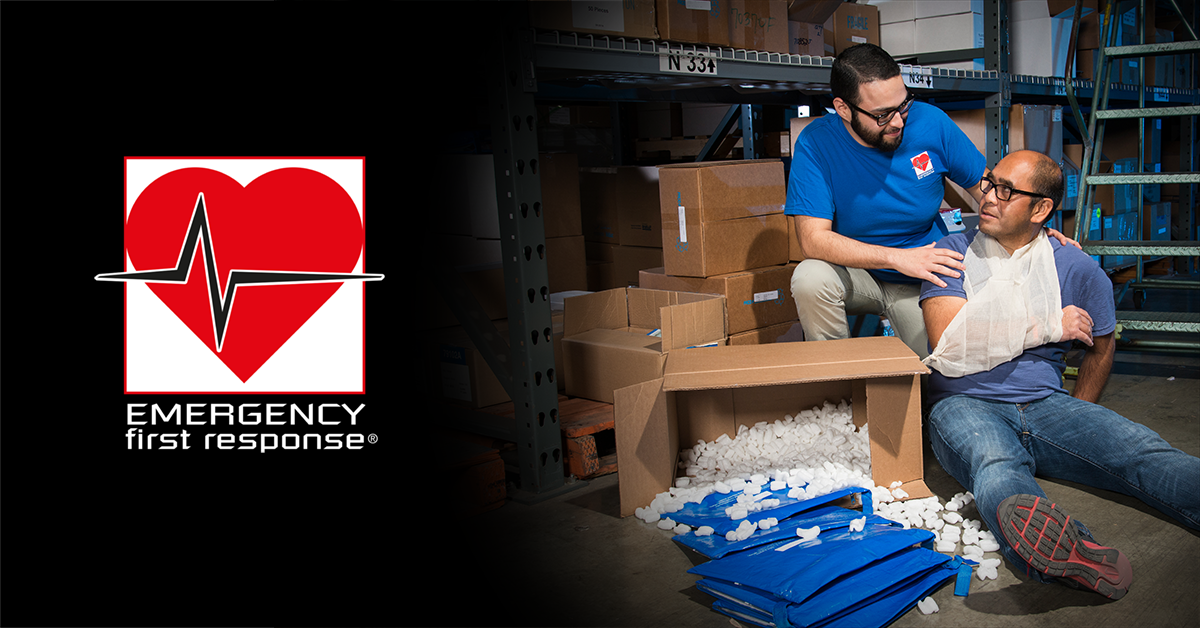 First Aid Words
First Aid Words
Our team of highly experienced instructors will be on hand to guide you through every step of the way
Contact Us
Don't take our word for it
★★★★★

Couldnt recommend Tracy and her team enough for a first aid course. Having to renew it every 3 years used to send me to sleep. Not with these guys! professional, up to date and with lots of toys to play with, without the death by powerpoint.
★★★★★

Tracey was fabulous!!! Had one on one first aid training and felt very involved in the day. Thankyou!!
★★★★★

Very friendly and professional service, looking forward too my next course
★★★★★

Add customer reviews and testimonials to showcase your store's happy customers.
★★★★★

Add customer reviews and testimonials to showcase your store's happy customers.
★★★★★

Add customer reviews and testimonials to showcase your store's happy customers.