The ocean is full of wonder and deserves to be explored by all who have the opportunity! As divers we have a unique perspective when viewing this beautiful aquatic environment.
Our Motto
Producing Better, Safe, More Confident and ABLE Divers who go out into the underwater world and have great and safe adventures
Christmas Important Notice
We will be closed from 5pm on Saturday 23rd December until 10:30 Friday 5th January 2024
For a well earned rest.
What Course Are You Looking For?
Live It, Breath it, Dive It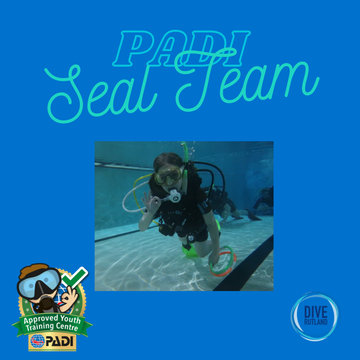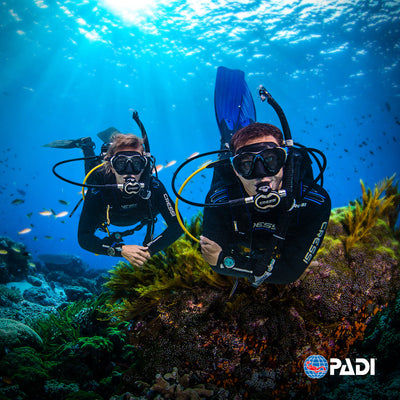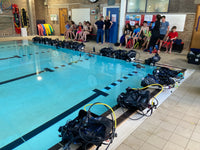 Kids Scuba diving
Creating Aquanauts
The PADI kids programs are for kids looking for action-packed fun in a pool learning to become young scuba divers.
Start Here
All Kids Courses
Don't take our word for it
★★★★★

Amazing bunch of people..being an outsider I got to visit the club on few occasions and was treated as one there own..Tracey is Amazing helped me feel very welcome..Tracey and bridgett are very helpful and are not scared of challenge. Highly recommend dive rutland from newbie to seasoned..A***** all the way.
★★★★★

I cannot rate Dive Rutland high enough. Tracey, Bridget and all the team have shown me unending patience and understanding and I have got my open water certification. Thank you to you all for sharing your knowledge and tips. Can't wait to start my next course.
★★★★★

We are lucky to have a top notch Dive school on our doorstep in the form of Dive Rutland, My thanks to Bridget my instructor for her endless enthusiasm both in the theory and the practical applications of diving. Then to Tracey again for your skill and excellent support and for putting together a great community of divers who have helped and supported us.

If you have ever wanted to dive to experience the strange but brilliant feeling of weightlessness and breathing under water then I cannot recommend Dive Rutland highly enough.
★★★★★

Hi Tracey. I just want to to say a massive thank you for all your help in getting Rae to where she is today. She can now say that she has not only dived inland but also at sea. I truly believe that the training, safety and confidence you have helped her gain below the water is truly a testament to you all at Dive Rutland. Thank You