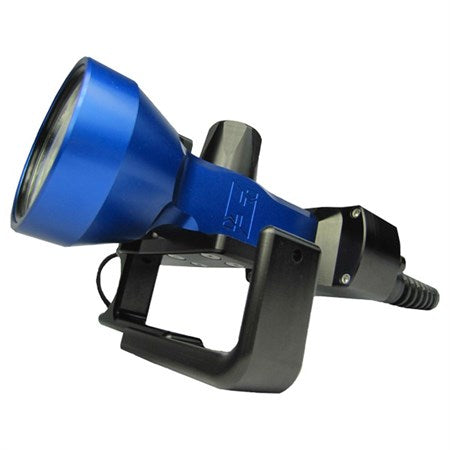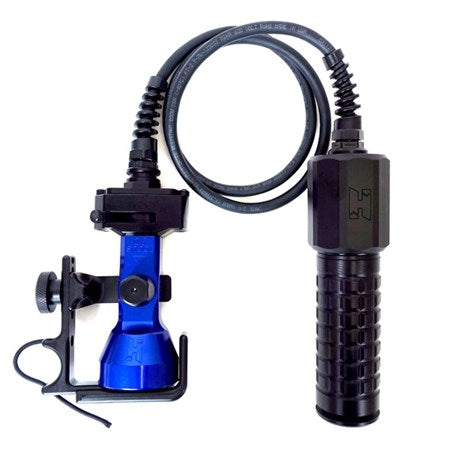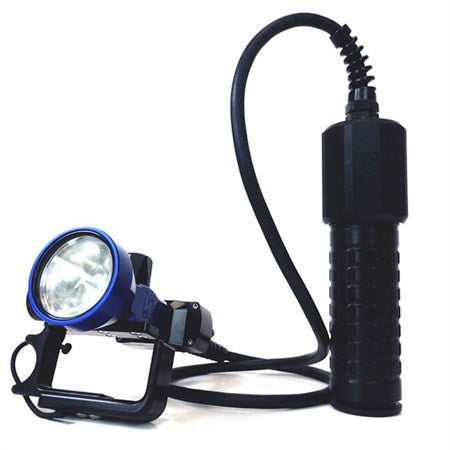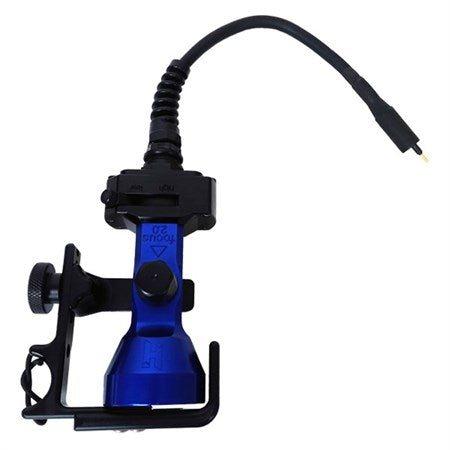 Halcyon Focus 2.0 Complete Light
Regular price
£1,665.00
/
Tax included.
Shipping
calculated at checkout.
---
In stock, ready to ship

Inventory on the way
Halcyon Focus 2.0 Complete Light
Halcyon Focus 2.0 Complete Light
2x as bright as the original Focus
Focusable beam - 78.000 LUX at 1 meter
High and Low Power Modes
3 to 5.5 hrs burntime
Halcyon set the standard for primary dive lights with the first and most popular Focus 1.0 and now offers the Focus 2.0 as the latest breakthrough in lighting technology. The Focus 2, with 3 to 5.5 hrs burntime, has twice the brightness of the original Focus torch for those who require a powerful (narrow to wide adjustable) beam and has a 5.2Ah li-ion battery. The Focus lights have a fully adjustable handle which can be set to left or right hand operation and folded on the lens during transport. The adjustable power switch can be set to off, low or high power.
The Halcyon Focus 2.0 diving torch is a breakthrough in underwater lighting technology and offers twice the brightness of the original Focus 1.0 light.
The Focus 2.0 has double the output of the original Focus 1.0 and can run up to 3 hours in high mode or 5.5 hours in low mode, making it ideal for a weekend of diving or a dive with long bottom and decompression time. It's adjustable beam ranges from narrow "technical/signalling" to very wide mode.
The Halcyon Focus 2.0 uses two reflectors and a Fresnel lens to provide full focus adjustability with amazing output and greatly reduced power consumption.
The torch has three sealed compartments, isolating the LED core, the driver, and the cable gland. High performance capacity is further augmented by a fully-adjustable handle, which can be set for left or right hand operation and folded over the lens for protection during transport.
These unique features are powered by a small but powerful battery.
Features at a glance:
5.2-amp hour Lithium battery pack
Made out of Delrin
Easy to charge cradle
With integral harness/belt loop
Slightly wider than a Halcyon LED Scout backup
Appx. 3.0 hours burn time on high
Appx. 5.5 hours burn time on low
Focus: + 78,000 LUX at 1m
Adjustable power switch may be set to Off, Low, or High power
Adjustable beam angle from narrow to wide
Adjustable handle, folds on lens during transport
Charger included
Halcyon Focus Charger
Halcyon Focus torches come with compact oval charge points (6x4cm) permanently linked to a low profile (4x5.5x7cm) wall charger. The total weight of the charger and charge point is 202gr making it ideal for the travelling diver. The class 2 battery charger works on 100-240V with an output of 12.6V (1.0A) and can be used worldwide. All you need to do is unscrew the battery from the lamp head, connect the charger and screw battery into the one-pin charge point. Wall chargers are supplied with the appropriate plug/adapter for the region you place your order. 
Halcyon Measuring Diving Light
Halcyon prefers to describe diving lights using lux because this provides a gauge of intensity at a given distance, which is probably more relevant while diving or during signaling. Halcyon typically tests lux output at one, three, and five meters from the light source. These distances appear useful when evaluating intensity for general use and while signaling a dive buddy.
Available in standard or e/o cord