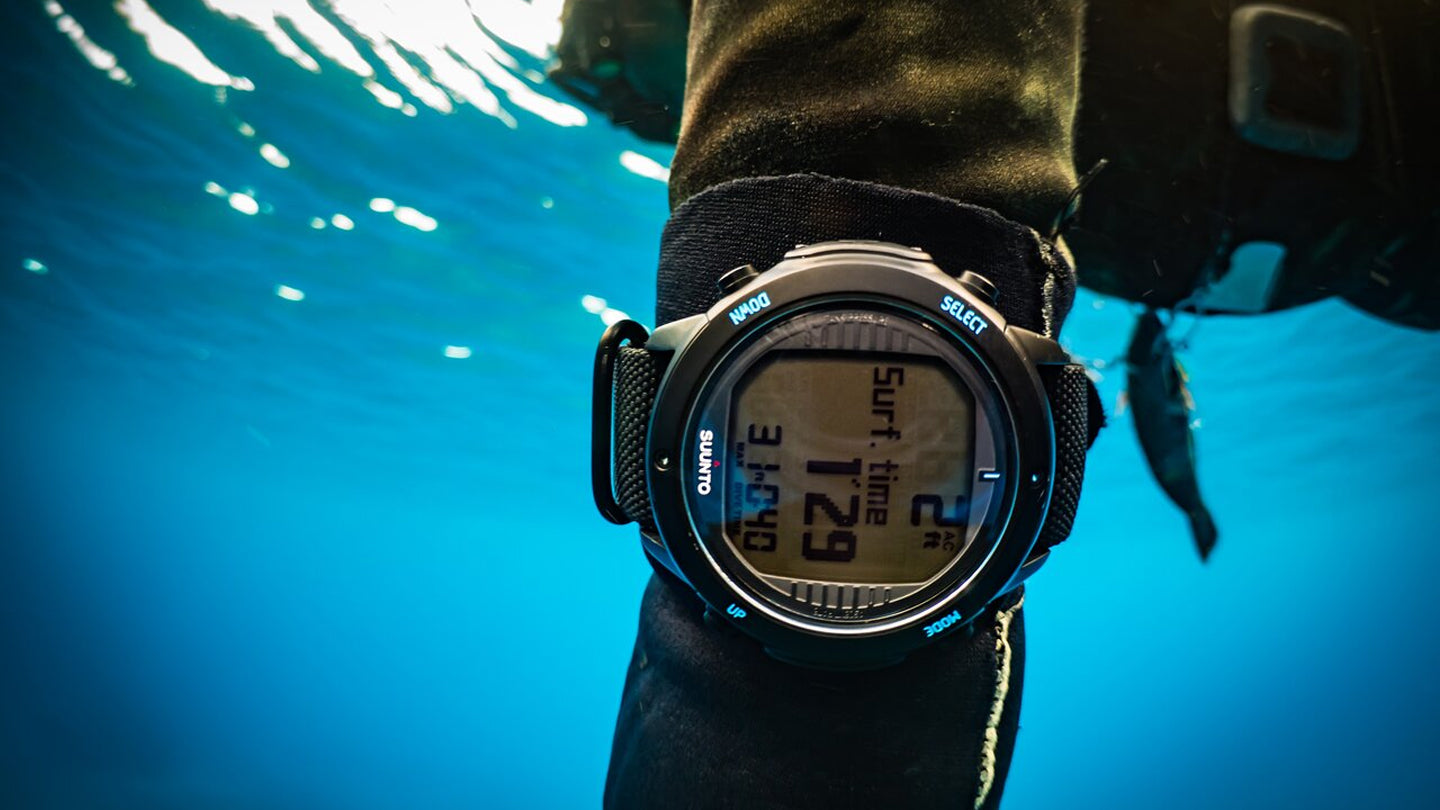 Suunto Battery Changes
Dive Rutland is an approved Suunto ACW centre, with onsite trained service technicians and all services and battery changes are undertaken using ONLY fully branded Suunto Battery and Service Kits.,

We only do Dive computer battery changes for all Suunto non dive computers please contact the only UK service team at 020 360 805 34

As of March 2016 a new Suunto directive has required all Suunto Service Centres to comply with their ESD (Electro Static Discharge) policy. This is to reduce the risk to all computers from issues that may arise due to ESD. We are please to announce that our Service Centre complies with this directive.
User replaceable batteries
A number of the Suunto computers are defined as user replaceable. With the right tools and expertise this is more than possible, but get it wrong and it will be an expensive battery change!

​At Dive Rutland we provide a battery replacement service for all user replacable battery computers and back our work up with a 1 month guarantee as long as the anti tamper paint is still intact.

In addition to pressure testing we offer a 'test dive' service on all battery replacements and servicing for an extra change.
What is the life expectancy of a battery?
The life expectancy of a normal full battery at 20°C (68°F) is the following:
100 - 200 dives/year -> 2 years
200 - 400 dives/year -> 1 year
Battery replacement should be performed every two years or more often depending on the dive activity. Some lithium batteries may run out unexpectedly, which cannot be tested in advance.
Check out our full range of Suunto Dive Computers online.
---