Dive and Travel Insurance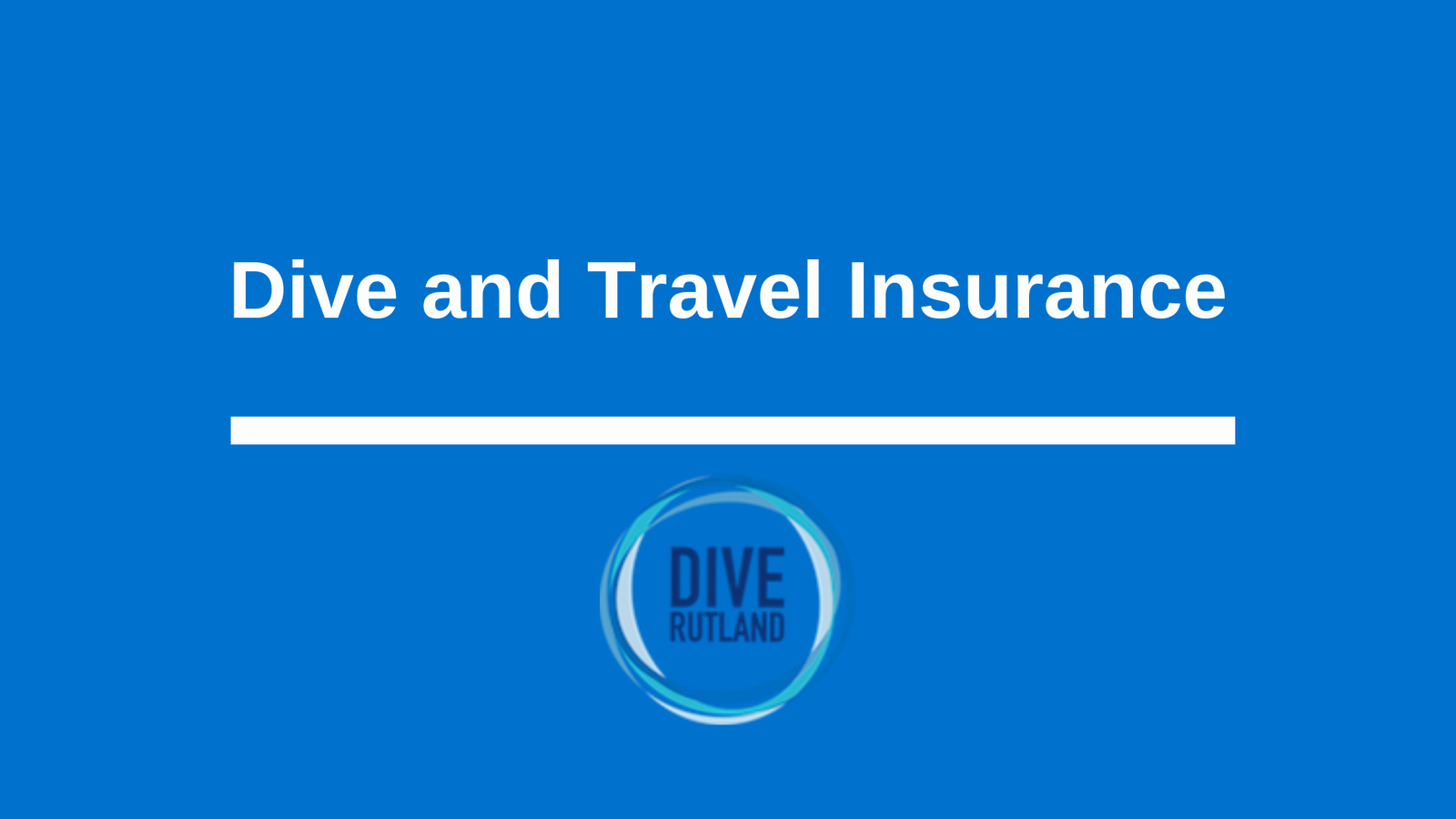 Dive Rutland has teamed up with Dive Master Insurance, internet insurance experts, to provide a fast and easy way to insure your diving equipment or for Medical Insurance or Travel Insurance online.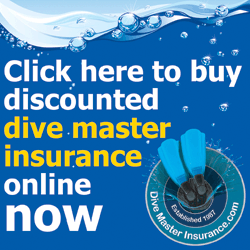 Dive Equipment Cover
Whether you're a sport diver, instructor, club, or dive business, Dive Master Insurance believe their dive equipment policy provides simply superior quality and a great value scuba diving equipment insurance to protect your investment.

​Policies benefit from the following key features;
Extensive Coverage for Recreational and Professional Divers
Replacement equipment. New for old providing that the new replacement cost is insured
Coverage for Dive gear and underwater cameras/videos
Payment for Unexplained Flood Damage to Cameras and Videos
Cover for theft from vehicles before, during and after dive trips
Cover for accidental loss even when the item isn't harnessed to you
Worldwide coverage 365 days a year
No Claims Discount of 5% per year up to a maximum of 20%
Insurance for Rebreathers, DPVs (Diver Propulsion Vehicles) And Other Sporting Equipment
Which Cover is right for you?
If you are not sure which is the best policy then Dive Master will be able to advise you further.  For Recreational diving trips there are four levels of cover, all of which include IDEC (International Diving Emergency Cover) dive accident cover
Diver Medical Insurance Only (IDEC)
The basic level of scuba diving insurance covers the medical expenses of diving accidents only.  This policy benefits from the following key features:
No depth limits (just respect your training agency's recommendations and stay within your training)
Immediate Emergency Medical Expenses
Hyperbaric Chamber Treatment Costs
Air Evacuation / Medical Repatriation
Search and Recovery
Additional Transport and Accommodation (which covers you and your family)
Medical costs after you return home
Approved alternative therapies
PFO Test costs
PFO Closures if Medically Necessary
Access to Diving Doctors
Post Accident Dive Fitness Examinations
Get a Quote here
Single Trip Travel Insurance and IDEC
This covers a single holiday trip specifically tailored to the travelling scuba diver but does allow no-diving travel companions to be added so that they are also covered by the travel insurance element of the policy. In addition to the IDEC benefits, this policy also covers:
Baggage Total
Baggage Replacement Hire
Personal Money
Personal Accident
Personal Liability
Medical and Emergency Expenses
Cancellation and Curtailment
Delayed Departure
Missed Departure
Hospital Inconvenience Benefit
Loss of Passport
Legal Expenses and Advice
Loss of Activity Days
Hijack
Adverse Weather
Get a Quote here
​Annual Travel Insurance and IDEC
If you plan on making more than one trip in the year, you might want to consider options for a full year of cover rather than paying per trip.  This type of policy offers all the advantages of the single trip option but could save you money and provide you with wider cover
Get a Quote here
Extended Trip Travel Insurance and IDEC
This cover offers a lot of features of the single or annual insurance policies but is specifically tailored for divers that want to travel for six to twelve months at a time.  It is an ideal option for gap year students for instance
Get a Quote here
For all product advice or a no-obligation quote either click the graphic below or call Dive Master Insurance on 44 (0)1702 476902 and quote Dive Rutland. 
​
​Dive Master Insurance Limited is authorised and regulated by the Financial Services Authority number 306316.
---