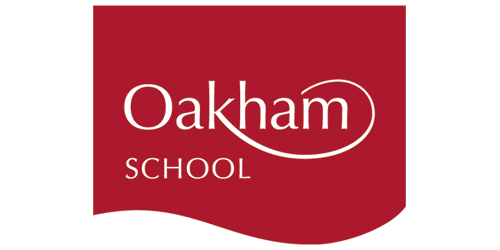 Oakham School Dive Club
No Training Pressures
​All the excuses you need to get wet
Oakham School Dive Club 
Dive Rutland facilitates the Oakham School Dive Club, which is available to all of Oakham School's current, qualified pupils and staff.

Pool sessions are available on Thursday evenings from 19:00 - 21:00 for training or just to come diving and stay current.
How do I join the Dive Club
You have to have the following signed documents on file
PADI Medical Questionnaire; and

PADI Standard Safe Diving Practices Statement of Understanding; and

PADI Liability Release and Assumption of Risk Agreement 
​Please note that the medical statement will need completing annually OR if anything changes.
Forms can be found here
Do I need to bring my Dive Equipment?
We appreciate that not every diver has a full set of diving equipment but you will have a mask and snorkel as minimum.
For the pool sessions you can hire a BCD / Regulator and Cylinder at the same discounted rate (40%) as our very own club members.  For our hire prices pre this discount have a look at our hire page
How do I join the Pool Sessions?
Drop the dive centre an email, to tell you are coming and what equipment if any you wish us to hire and us to bring down to the pool for you. 
All bookings to be made by 17:00 on the Wednesday prior to the pool session, Once you have been booked in a confirmation email will be sent to you, booking is on a first come first served basis.
Not a qualified Diver but at Oakham School
Dive Rutland is a PADI 5* Instructor Development Centre which offers all levels of PADI Training which includes training to Recreational, Technical and Professional Levels.

Oakham school club members benefit from discounts on a number of training courses i.e. Open Water course.
Training is provided with priority being given to those who are signed up for the Annual Dive Trip, which runs in the first week of the October Half Term.
Training is at a reduced price to the normal Dive Rutland pricing as Oakham School provides the pool to the dive club as an extra curricular activity.  But Dive Rutland Standard
Terms and Conditions
for training apply.
Get in touch to discuss all things diving from Discover Scuba Diving all the way up to and including Dive Professional... there are so many options including coming diving with our very own Dive Club.
Skills Review 
All club members who do not have recent diving experience (within the last six months) are encouraged to undergo a Scuba Review.  If you have not dived for two years or more then the more formal PADI ReActivate is strongly recommended and will be required to become an Oakham School club member.
What is a ReActivate click
here
to find out more
Equipment Purchasing
Oakham school club members are able to fulfil their equipment purchasing needs through us here at Dive Rutland and benefit from various discounts.

All top brands are stocked.  Feel free to discuss your equipment needs and we will provide our most competitive quote.
Dive Rutland Dive Club
We have an active social and diving scene, which as a member of the Oakham School dive club you can take advantage of.  You can join any of the trips or events at a discount price just like our club members and you can find more on our Dive Rutland club page here
---