Oakham School Dive Trip Report to Egypt - October 22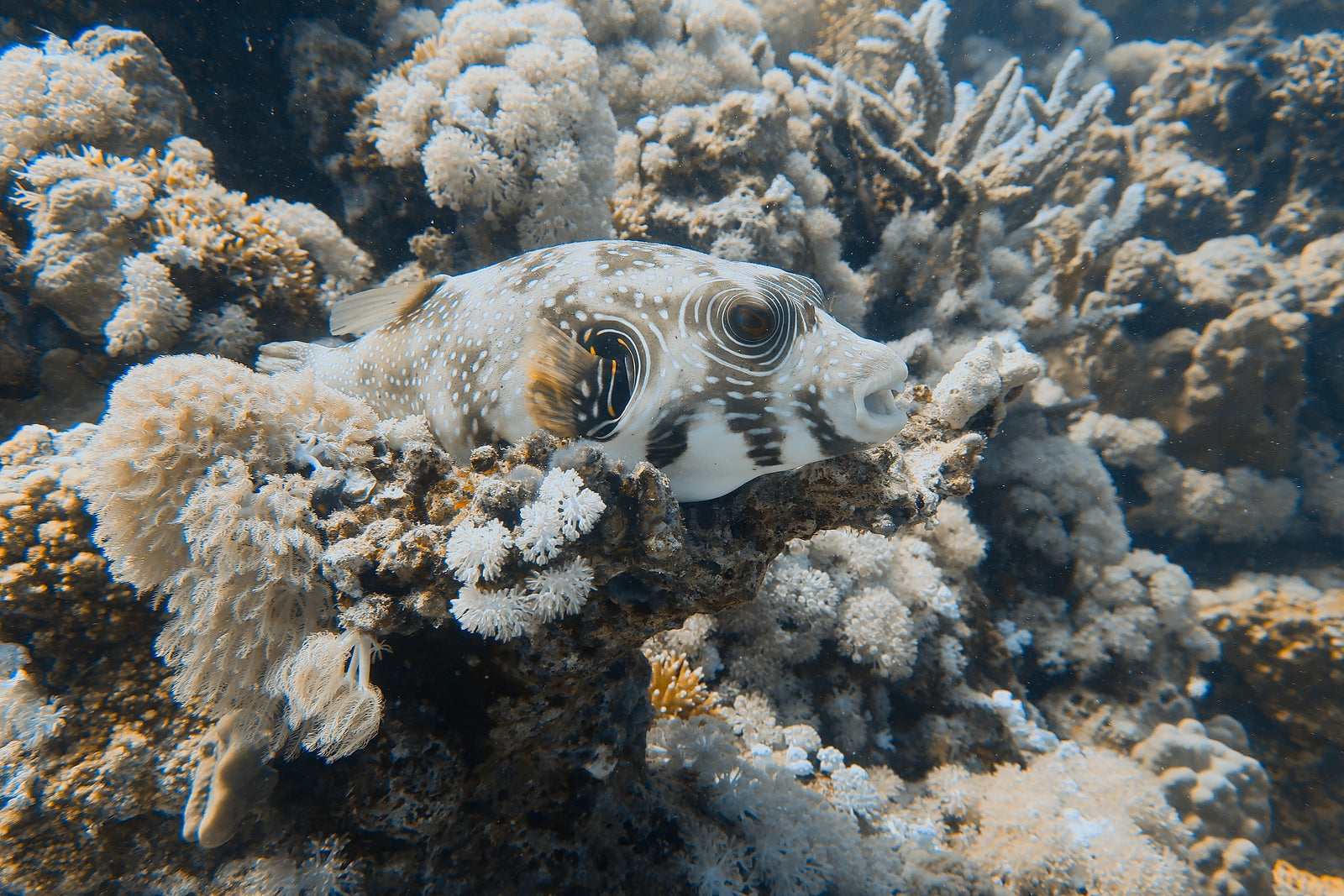 Oakham School Dive Trip - Egypt - October 22
After a few flight cancellations and a little pre-trip stress, we found ourselves at Heathrow, terminal five with everyone present and correct.
After a flight to Cairo and a 7 hour (with stop) bus journey we finally arrived at Roots Red Sea, El Quseir our home for the week.  It was very late (or should that be early!) but when we arrived a thoughtful little buffet was waiting.  We got everyone checked in, bags to rooms and then we flopped into bed.
Day one, after breakfast we started with a resort orientation given by Guy the resident Marine Biologist and then over to the Dive Centre to get everyone's paperwork completed, equipment boxes allocated and packed.  Then down to the beach for the rest of the day.
Pre-trip we had completed all of the theory and confined water work for seven of  the students on this trip so all (yes all?!) we had to do was complete the four open water dives.
Dive one was an orientation dive for the qualified divers - this was to ensure everyone was comfortable - had the right amount of weight and got to know the entry, exit and general dive logistics.
The first dive for the divers qualifying was a little delayed due to a strong tidal current but everyone completed, their PADI Open Water dive 1.
Day two after breakfast, saw the continuation of the open water course for everyone completing dives 2 and 3, with the qualified divers also getting a couple of dives in.
Evening desert was a little special with Chocolate cake for Cadyn who was celebrating his birthday... there was a second cake for Tracey but there is only so much cake you can eat in one day, so we delayed that until later in the week.
Day three final open water dive was completed in the morning - now everyone is qualified.. Well done to everyone
The previously qualified divers had another dive on the house reef but in the afternoon everyone came together and we spent the afternoon working on building confidence and buoyancy all lead up work for the next couple of days for the Ocean Science Course.
Great to see everyone diving and having fun -  and applying their planning and diving skills.
In the evening some of the students wanted to complete a night dive... another great experience for everyone.  The reefs always look different at night - different creatures and behaviours.
Day four saw everyone in the classroom starting the Open Oceans Science Course with a session on fish identification followed by a dive to spot particular species and to indicate what they were underwater with the appropriate hand signals.
After lunch the afternoon session was all about how to record useful survey data underwater - how long to seeing a particular species and then everyone went for a dive in their groups to put it all into practice, with Bridget, Guy and Tracey overseeing each group.
Evening saw most of the students learning all about Enriched Air (Nitrox) and analysing cylinders for their Enriched Air Speciality
Day five back into the classroom for the second part of the Open Oceans Science course with a session on Coral Identification and the different types of coral you can find in the Red Sea.
Today's conditions on the house reef were not suitable for the practical element of the course so we moved to Serib Kabir, which is one of Tracey and Bridget's favourite dive sites in the area.
It has an amazing array of Coral's.  Two dives with the first just being a nice swim looking at and identifying corals with the second dive involving swim throughs
Back to resort for lunch and then into the town of El Quseir to take part in a beach clean-up event with local students designed to raise awareness of pollution prior to COP27.  We collected a massive amount of rubbish in a very short period of time.  It was great to be part of this and to introduce the students to local students who are actively trying to protect their environment.  Something at Dive Rutland we actively encourage with all of our diver training and dry sessions.
Day six today saw the group split into two with one group going off site to dive with Bridget with the aim of seeing turtles - did they? yes they did...
But the group back at the house reef for those that wanted completed two lovely dives, applying all of the skills learned and practised during the week.
With the afternoon spent relaxing and starting to plan a potential return in 2023.  
Well some spent time relaxing others spent their time painting a new sign to go on the beach sign post
Trip Summary

It was busy for the Dive Rutland staff members on the trip but everyone did really well - lots of happy smiles and a great time had by all.  Back next year to do it all again.
If you haven't been to Roots Red Sea, a little eco resort, where the marketing says nothing is 'to much'.  We can honestly say.. Nothing is to much..  
For the full video of the trip have a look at the video on YouTube here
---