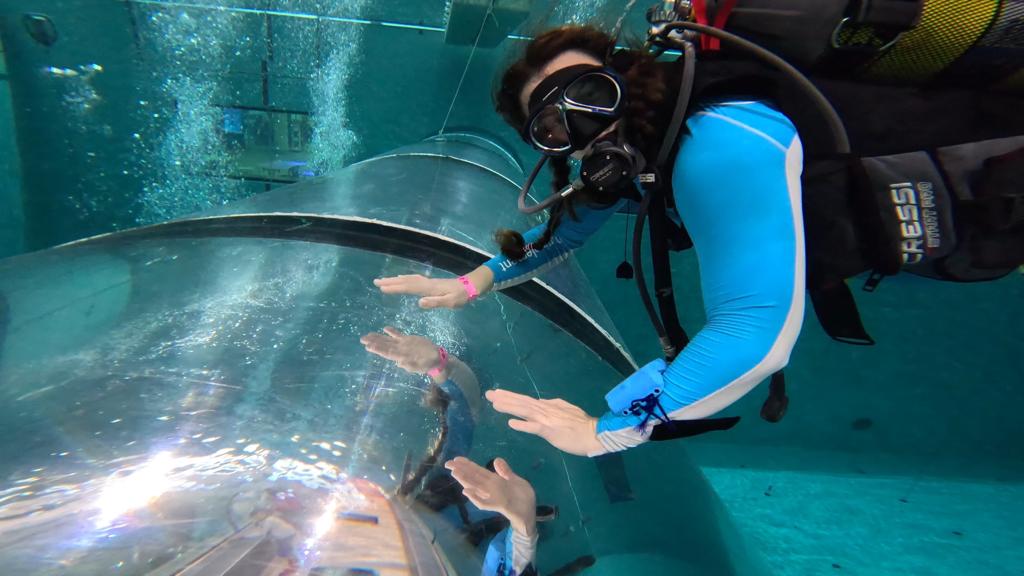 Trip Report - Venice
So after 32 months and 1 global pandemic the day had come to fly out to Venice. We had an early start and set off through the cold and snow to drive down to Gatwick to board our EasyJet flight (which was delayed by 2 hours) out to the glorious sunshine in Italia. It turned out to be freezing cold.
After a quick bus ride to Venice Proper and then a 2.5k walk we arrived at our Airbnb. After getting lost whilst trying to find food and stumbling across a fancy bridge and we found a nice café with outside heating and complete with blankets we had our first taste of Italian pasta and we also found some gelato on the way back home.
The Tuesday was an early start to make it to the train station on time. After figuring out what we needed to do Bridget got her coffee and then we boarded the snazzy European train and made our way to Terme-Euganee-Abano-Montegrotto. Once there and negotiating not being ran over by the crazy Italian drivers we set off on our 1.5k walk up to Y-40. Being in the region of hot springs we were both confused about why the streams were steaming but then the penny dropped and we discovered it wasn't because the bath water was emptied straight in to them. 
Arriving far too early at Y-40 we checked in, got our fancy pink band and killed some time by having a look around and when it was time we were shown where to go and we went and got changed. Once pool side we built our kit (which wasn't too bad to say how often they get used) and then waited for the little Italian man to tell us to get in. 
The first dive there was probably only around 6/7 people in the water so as being as sensible as ever we dumped all the air and dropped to 40m as fast as we could only being beaten by 2 other blokes in far to small speedos (more stream lined than board shorts).
We could only stay there for 6 minutes so we did some videos and then started to head back up the pipe. We went and explored the cave system they have in there which was pitch black and was waving at all the babies who were in the underwater tunnel. Being true professionals we were out the water after 49 minutes (50 min max dive time) and off to get some food and looking at the videos and pictures that were taken.
After a good few hours surface interval and plenty of tea and coffee later we were heading back in for dive 2. Another small group but this time we were first to the bottom, after our 6 mins were up we headed back up out the pipe to play on the 15m shelf to take more videos and pictures. After our 50 mins we were back out, changed and making our way back to the train station.
Once back in to Venice we headed out for some pizza and gelato and then headed off to bed after a long day.
Wednesday we had a later start and went out exploring Venice and found some nice things to do and looked at some old buildings, Doge's Palace and we went on a few boats around the city. After a burger and some tacos and more gelato we headed back to the fancy bridge to do some light trail photos and also went and explored a roof terrace on a department store. 
Thursday was travel home day so the morning was spent watching a bloke make some glass bits for a chandelier in Murano and we went to look at some colourful houses in Burano then headed to the airport way to early as it was freezing cold and we knew they would have heating.
Want to join our next trip or many of our other club activities? Why not join our dive club.
Head over to Dive Rutland Dive Club to learn more
Special Thanks to James for the trip report photos, and trip video.
---